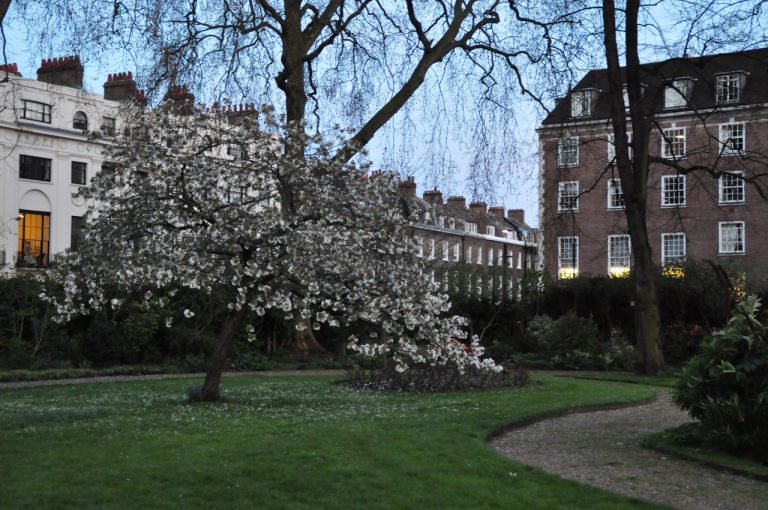 The London Goodenough Association of Canada (LGAC) and Goodenough College are pleased to announce the commencement of The Molson Challenge, an exciting fundraising initiative to raise $800,000 towards the refurbishment of the College from donors in Canada.  
The Challenge is named in recognition of the Molson Foundation, a family foundation supporting initiatives across Canada. The Foundation has awarded the LGAC $400,000 with the challenge to raise $400,000 in matching donations in Canada over the next three years.
The Molson Challenge will apply to donations made to the LGAC, a registered Canadian charity, designated for the refurbishment of Goodenough College which is one of the LGAC's main charitable purposes. The College is in the middle of a five-year programme to fully renovate its two main residences, William Goodenough House and London House.
Andrew Molson, Chair of the Molson Foundation, lived at Goodenough College in 2001-02 whilst studying for a Masters in Governance at Birkbeck College, University of London. He said, "Living at the College was one of the best experiences of my life. My outlook was transformed by being part of such an international academic community, in the heart of London.
"I have been impressed by the College's refurbishment programme and the growth of its fundraising activities in recent years. I hope that The Molson Challenge will encourage many more Canadians to support this remarkable institution, which has strong connections with Canada, as well as ensuring the successful completion of the refurbishment."
Andrew Ritchie Director of Goodenough College said, "I'm enormously grateful to Andrew Molson and the Molson Foundation for this inspiring initiative.
"The College is very proud of its long association with Canada which stretches back to our veryfirst residents in 1931. The Molson Challenge provides a wonderful incentive for new supporters as well as existing donors. Not only will their gifts support our historically important refurbishment, but they will also unlock the matching funds from the Molson Foundation. In this way, every dollar given by donors to The Molson Challenge will be worth twice as much to the College."
Evan Thomas, Chair of the LGAC said "The Molson Foundation has been a very generous supporter of the LGAC Scholarship programme through its endowment of an annual Scholarship for a francophone student to live at Goodenough College. The Molson Challenge now provides a wonderful way for Canadians to support the refurbishment of the College which has given so much to many Canadians over the years."